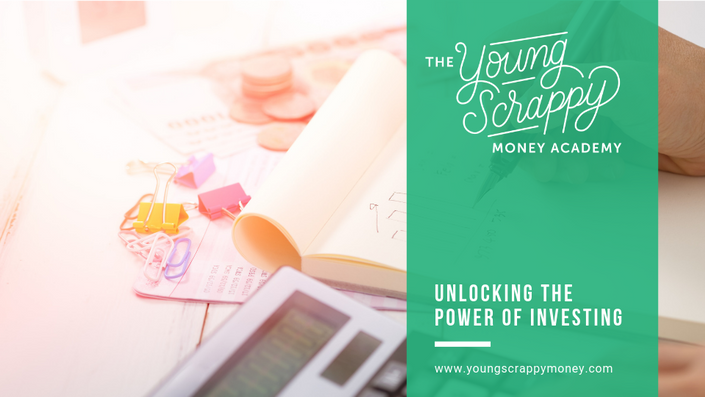 Unlocking the Power of Investing
Learn how to grow long-term wealth by managing your own investment portfolio
Learn the ins and outs of managing your own money, from a CFA (Chartered Financial Analyst) charterholder!
Albert Einstein once famously said, "Compound interest is the eighth wonder of the world. He who understands it, earns it … he who doesn't … pays it." If you've taken the time to learn about debt, you know all about paying it—now it's time to learn how to unlock its mighty power!
That's right, my friends, I am talking about the power of investing, or the ability to take your money and use it to make even more money. This is some excellent, wealth-building business right here.
My own investing journey got off to a rough start, not going to lie. After getting a liberal arts degree, my first job out of college was teaching Theatre in an inner-city charter school. I'm embarrassed to say that I had no idea what my 401(k) was doing, didn't open a single statement, and when I left the position after my first year, I cashed out my retirement account and took a trip to Europe.
By not knowing about how investing worked, I missed out on THOUSANDS of dollars of compound interest between 2012 and today, a mistake that I regret to this day!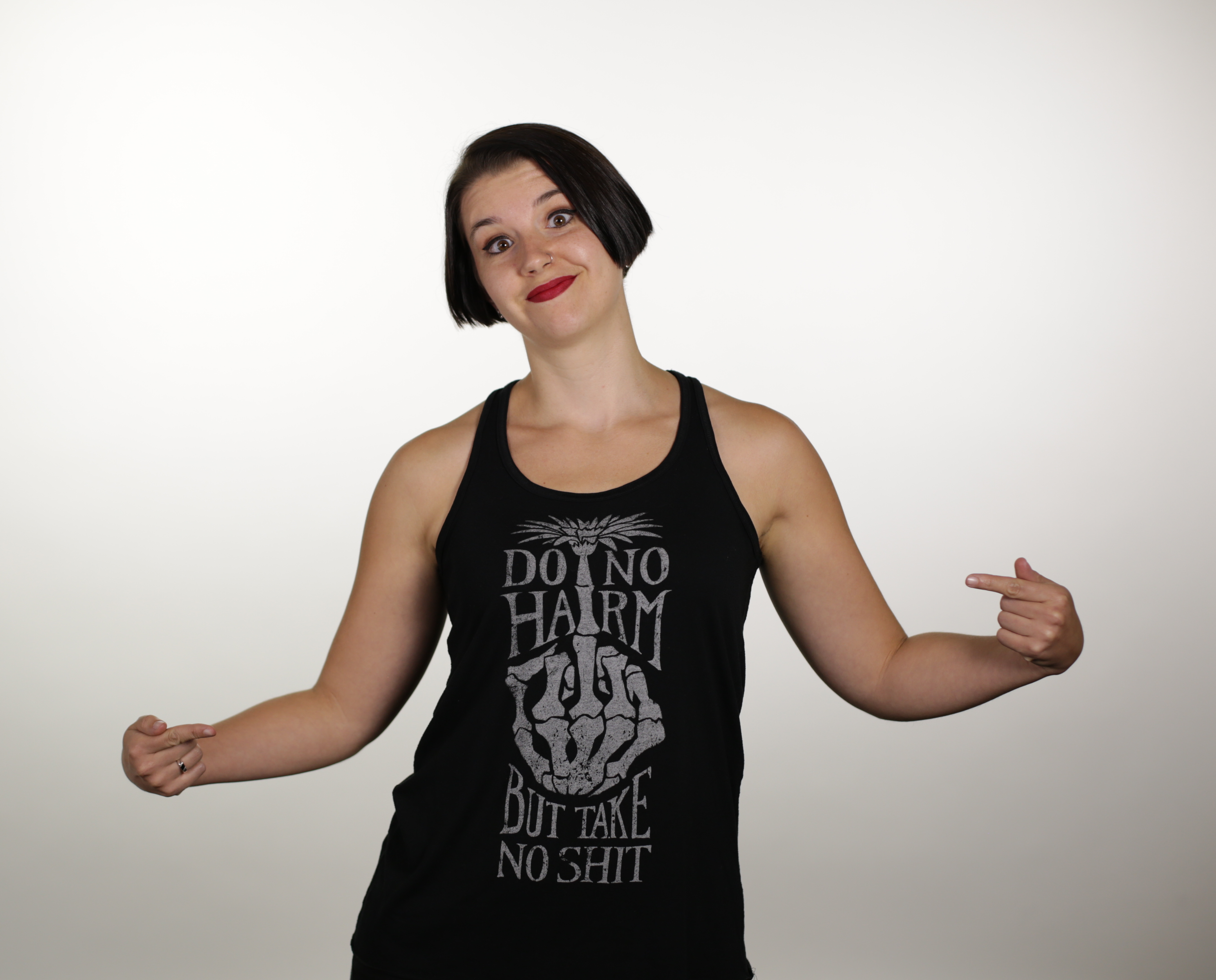 Your humble instructor, who didn't take any shit, but who definitely harmed her first investment portfolio. Whoops.
Luckily for me, I ended up LOVING finance while in my Master's of Business Administration program. While there, I served as a student portfolio manager for a million-dollar endowment, went on to work for a mutual fund company, and eventually became a personal financial advisor and financial coach.
I eat, sleep, and breathe personal finance—and now, my goal is to share my expertise with you!
No matter your current skill level, our step-by-step course will give you the tools and resources you need to make informed investment decisions.
In our Unlocking the Power of Investing course, my goal is to teach you a process that you can use to understand the investment world, make basic decisions about which investments to choose, and figure out a way to implement those choices that works for you. Whether you're ready to go in guns blazing and manage your own portfolios, or you're simply trying to make a good decision about your 401(k) options, this course will give you the resources you need to make informed investment decisions.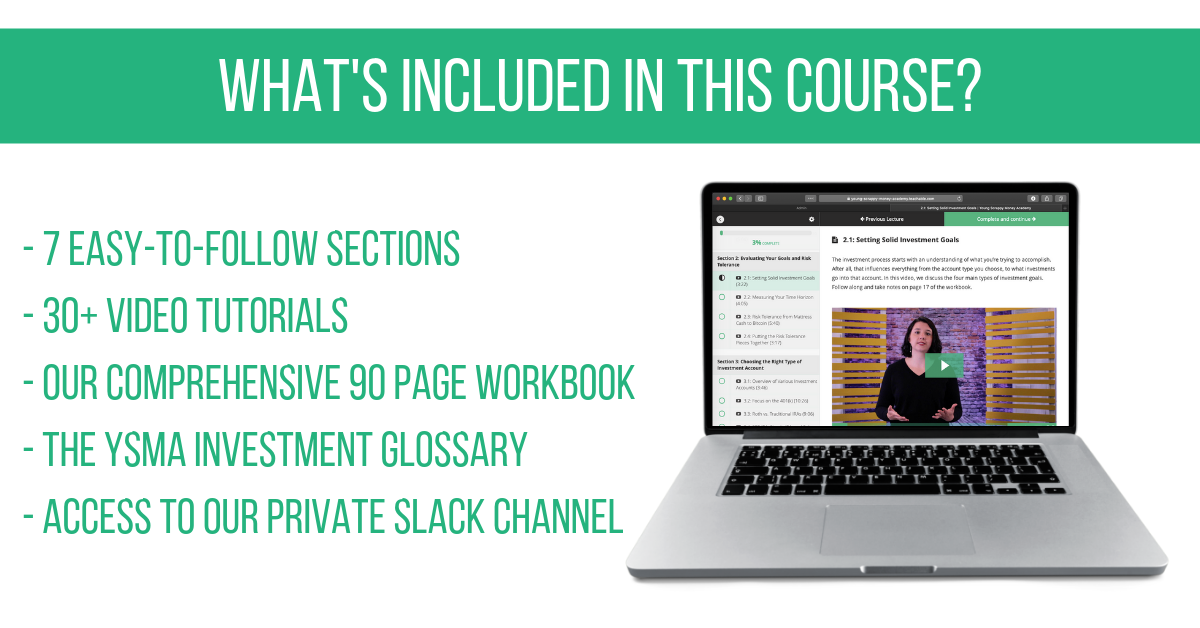 This course is divided into seven sections, containing over three dozen videos, a 90+ page workbook, a supplemental investment glossary, and other bonuses.
Together, we'll cover the following topics:
What investing means and why compound interest is so powerful, particularly over the long-term
How to evaluate your investment goals and risk tolerance
Choosing between all the various investment account types
Setting an asset allocation, or broad mix of investments, for each account
How to build and implement your portfolio including opening your account, transferring money, selecting individual funds, and trading
Tips for taking things a step further with professional advisors, stock picking, and socially responsible investing
How to give your portfolio some love over time so that it stays in line with your goals
Not yet convinced that now is the time to start? Think again! The earlier you begin, the more time your money has to grow.
A hypothetical investor who puts $150/month into an investment account earning 8% for 20 years would have $82,371.54 at the end. That same investor who follows the same strategy for 30 years would have a whopping $203,909.78!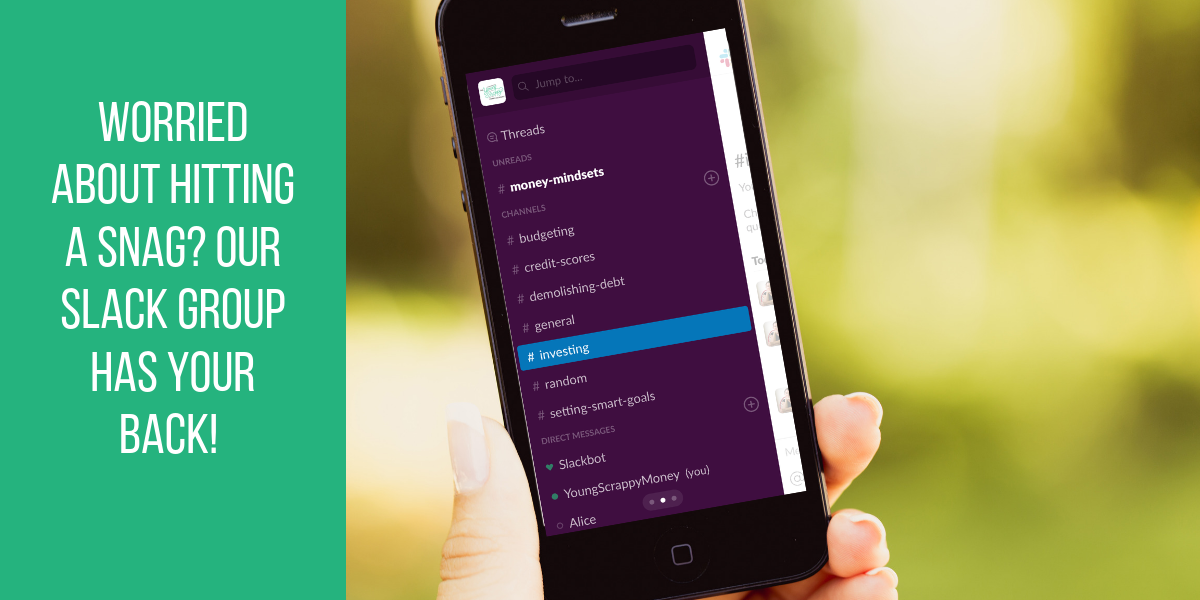 One of the trickiest things about investing is that so much of the information seems to be SUBJECTIVE. That's where our Slack group comes in! Join the group, post your questions about the investing course (and whatever else is on your money brain!), and both Michelle and other YSMA students will help make sure you're on the right track!
Your Instructor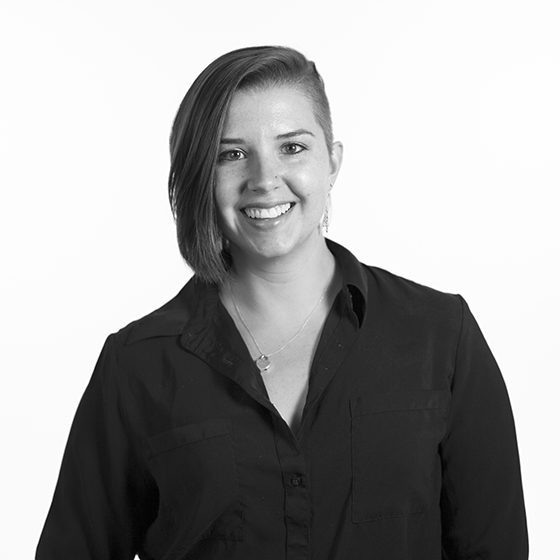 My name is Michelle Waymire, and I'm the founder of the Young Scrappy Money Academy, a financial education platform geared towards serving young investors. My passion is providing approachable, actionable financial literacy education to recent graduates, young professionals, artists/entrepreneurs, and LGBTQ+ folx.
I hold my Master's in Business Administration from the University of Tennessee, I'm a Chartered Financial Analyst (CFA) charterholder, and have been quoted/featured in US News, Glamour, Bustle, local NPR, and many more.
When I'm not helping my clients kick butt at all things money-related, I enjoy baking, self-deprecating humor about avocado toast and Burning Man, and bears. I am a sometimes runner, an all-the-time coffee addict, and once built the Disney castle out of Legos. If you ask nicely, I will show you too many pictures of my dogbabies, Harvey and Momo!
I am also a fiduciary financial advisor and financial coach; you can read about my advisory work at www.youngandscrappy.com.
Course Curriculum
Welcome to Unlocking the Power of Investing!
Available in days
days after you enroll
Section 1: What is Investing?
Available in days
days after you enroll
Section 2: Evaluating Your Goals and Risk Tolerance
Available in days
days after you enroll
Frequently Asked Questions
Who is this course designed for?
Unlocking the Power of Investing is designed for people looking to start their investment journey from the very beginning. We do our best to take a big complicated topic and break it down into bite-sized chunks, delivered in plain English that anyone can understand! And if you find yourself running into trouble, we're happy to help you in the dedicated Slack group!
Who might not be suitable for this course?
Even if you've been doing this awhile, chances are this course will teach you something new. That said, if you're struggling to make payments on debt, don't yet have a grip on your budget, and generally aren't in touch with your financial goals, you may want to start with some of our other courses first. In addition, this course is not designed for people who are super close to retirement, as we don't cover any topics related to Social Security or retirement income planning.
Will you cover stuff like real estate investing and bitcoin?
Those sure are sexy topics, but you won't find them in this course. If we taught you about *every* kind of investment out there, our workbook would be much longer than its already-hefty 90 pages ;) Instead, we focus on longer-term investments such as stocks, bonds, mutual funds, and ETFs.
How much do you need to be able to invest to benefit from this course?
While there's no minimum amount to start dabbling in investments, you will have more investment options the more money you have. We typically recommend being able to contribute at least $50 or $100 per month towards your investment goals in order to see your money grow over time.
Is this for self-employed people or people with irregular incomes?
Absolutely! We do cover more account types and investment options than just the trusty old 401(k)! That said, the same rules apply as above: if you're struggling with cash flow issues, you may want to start with some of our other courses instead.
When does the course start and finish?
The course starts now! It is a completely self-paced online course - you decide when you start and when you finish.
How long do I have access to the course?
How does lifetime access sound? After enrolling, you have unlimited access to the course for as long as you like - across any and all devices you own. Plus, this course won't always be offered at this price, as new strategies and information will continually be added. You won't have to pay a penny for any updates, though. Once you purchase, you will receive all updates for free.
How is the course content delivered?
Unlocking the Power of Investing provides is a video and text-based course that is taught through short tutorials, PDFs, and corresponding worksheets/exercises. When you register you will receive an enrollment email with your unique login information.
Does this course work for those outside of the United States?
While much of the fundamental principles will translate, you will find that some vocabulary (such as account types) is native to the U.S.
What if I am unhappy with the course?
We would never want you to be unhappy! If you are unsatisfied with your purchase, contact us in the first 30 days and we will give you a full refund.
What if you didn't answer my question just now?
If you don't see your question here, please send me an email at
[email protected]
, and I will send you the information you need!
Investing doesn't have to be a big scary mystery. Join us as we unlock the power of investing and build wealth for the future!